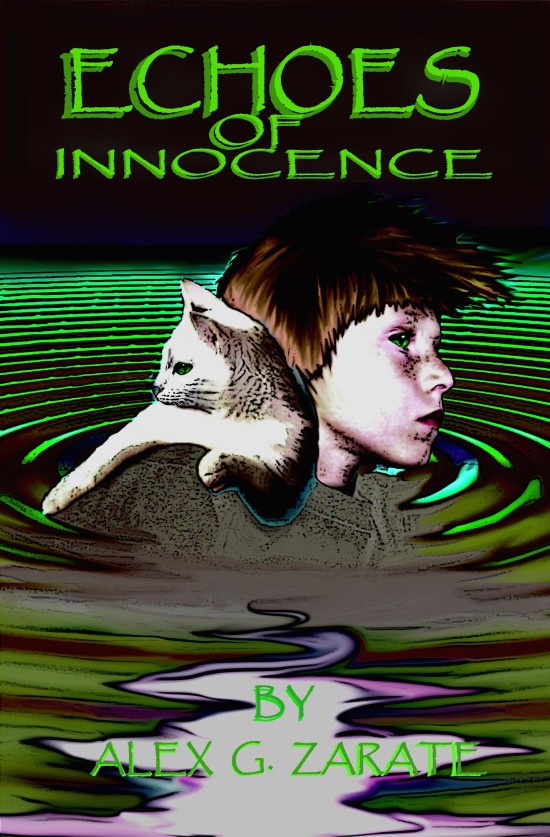 Synopsis
When the death of a neighbor shocks the neighborhood, twelve year old Tommy Harris and his mother are unknowingly caught in the middle of an escaped lone fugitive that has been wounded and is becoming more and more desperate as the first tense hours stretch into days. The path to freedom crosses the perils of the present with the hardships of the past while both Tommy and his cat use their gifts to seek out answers, leading them to mysteries long forgotten and Echoes of Innocence.
Excerpt
There are wonders to behold in our world that few will ever experience…Wonders capable of providing an artist inspiration for a lifetime; Wonders to make the world into a place of beauty, and wonders that show us the connections we all share. We each enter our lives like a drop of water into a still ocean, spreading out with each experience in waves, touching the lives of each and every person we meet; and they, in turn, share their lives and experiences with us.
Echoes of Innocence is the third book in the Cat Rule Chronicles.